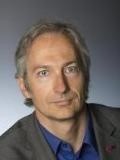 Prof. Dr. Kay Uwe Römer
Institute of Technical Informatics
Graz University of Technology
Inffeldgasse 16/I, 8010 Graz
roemer@tugraz.at

Towards Indoor GPS
While we had outdoor localization systems with global coverage such as GPS for decades, these satellite-based systems do not work well indoors, and there is to date no indoor equivalent to GPS. That may change with the recent availability of low-cost and low-power Ultra Wide Band (UWB) radio transceivers produced by Decawave (now Qorvo) or NxP and their ongoing ubiquitous deployment in the latest smartphone and tablet generations. While these UWB radios enable accurate distance measurements, also new algorithms and system architectures are needed for scalable, robust, secure, and low-cost indoor localization to pave the way towards an indoor GPS equivalent. This talk will give an overview of our recent research towards this goal, with a focus on reducing the infrastructure overhead, enabling highly-scalable localization systems, dealing with the line of sight obstructions, and securing localization systems.
Bio: Kay Römer is a professor at and director of the Institute for Technical Informatics and head of the Field of Expertise "Information, Communication & Computing" at TU Graz. He obtained his doctorate in computer science from ETH Zurich in 2005 with a thesis on wireless sensor networks. Kay Römer is an internationally recognized expert on networked embedded systems, with a research focus on dependable wireless networking, localization, and testbeds. He has co-chaired the program committees of all leading conferences in his field such as SenSys, IPSN, or SECON, he is also chairing the steering committee of the EWSN conference series. He is the coordinator of the TU Graz Research Center "Dependable Internet of Things" and leads the research area "Cognitive Products" in the research center Pro2Future – Products and Production of the Future.
Coordinates: November 9th, 2021, 10am (CEST), Aula (02-001).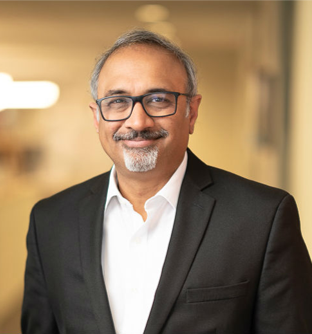 Prof. Dr. Sanjay Sarma
Massachusetts Institute of Technology
77 Massachusetts Avenue
Cambridge, Massachusetts 02139
sesarma@mit.edu
The IoT is Growing Up
Bio: Prof. Dr. Sanjay Sarma is the Vice President for Open Learning at MIT, which includes the Office of Digital Learning, the MIT Integrated Learning Initiative and the Abdul Latif Jameel World Education Lab. He is also the Fred Fort Flowers and Daniel Fort Flowers Professor of Mechanical Engineering at MIT. He received his Bachelor's degree from the Indian Institute of Technology Kanpur, his Master's degree from Carnegie Mellon University, and his PhD from the University of California at Berkeley.
Sanjay's research interests include sensors, the Internet of Things, cybersecurity and RFID. He is author of more than 200 academic papers in computational geometry, sensing, RFID, automation, CAD, learning engineering, the science of learning, and education reform. He has received numerous awards for his teaching and research, including the MacVicar Fellowship, Business Week's eBiz Award, and InformationWeek's Innovators and Influencers Award.
Sanjay is a co-founder of the Auto-ID Center at MIT (today: the global Auto-ID Laboratories Network), where he developed many of the fundamental technologies underlying the EPC suite of RFID standards, which is today used globally. He was the founder and CTO of OATSystems, which was acquired by Checkpoint Systems (NYSE: CKP) in 2008. He also worked at Schlumberger Oilfield Services in Aberdeen, UK, and at the Lawrence Berkeley Laboratories in Berkeley, California.
Time (planned): November 10th, 2021, 4pm (CEST).